Exhibition: Femicomix by various Komikaze artists @ Folkets Park, July 30-31.
Women in contemporary comic is always in focus at Komikaze normally. With this project they've decide to make them more visible. The future of the contemporary comic is in woman power and we want to show it!
The Femicomix project includes 17 female comic artists and is an attempt to underline the strength and potential of female author expression in the field of contemporary comics, with a focus on presenting a smaller selection of authors.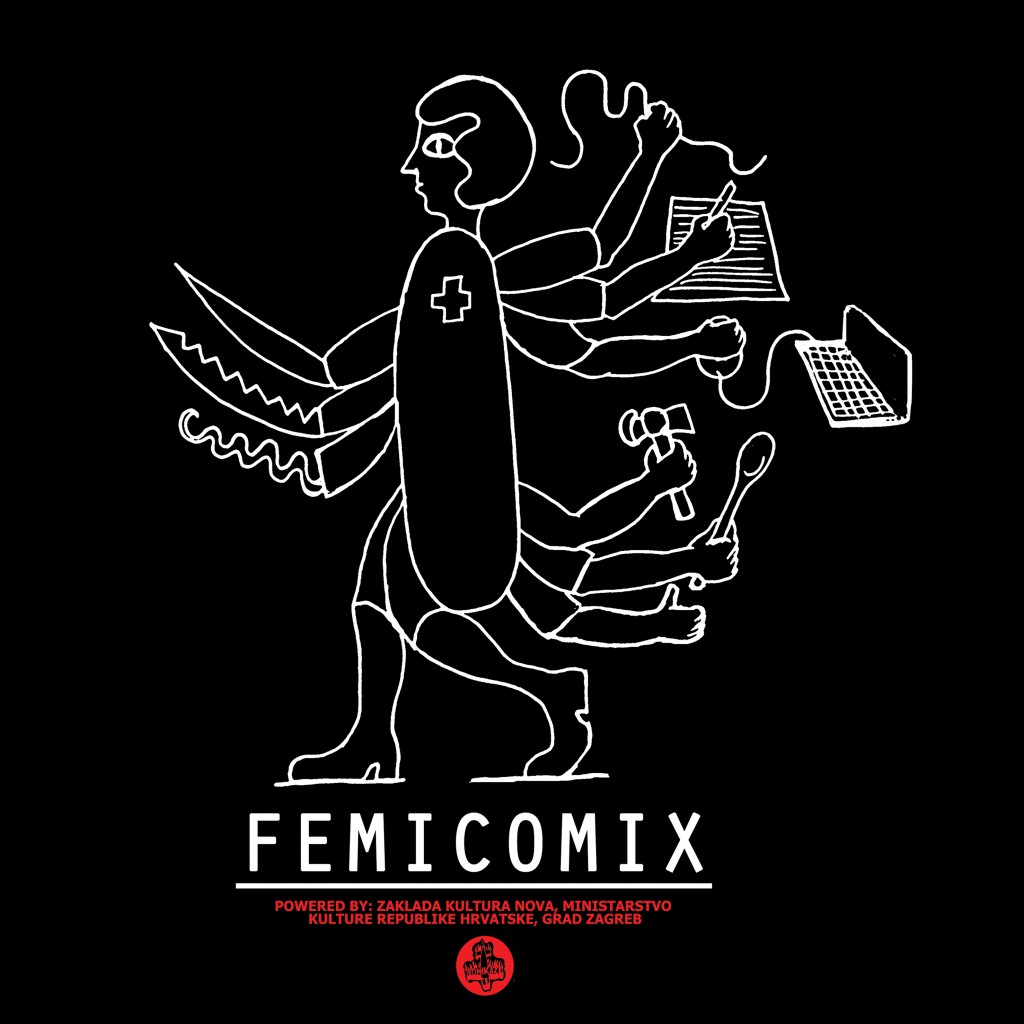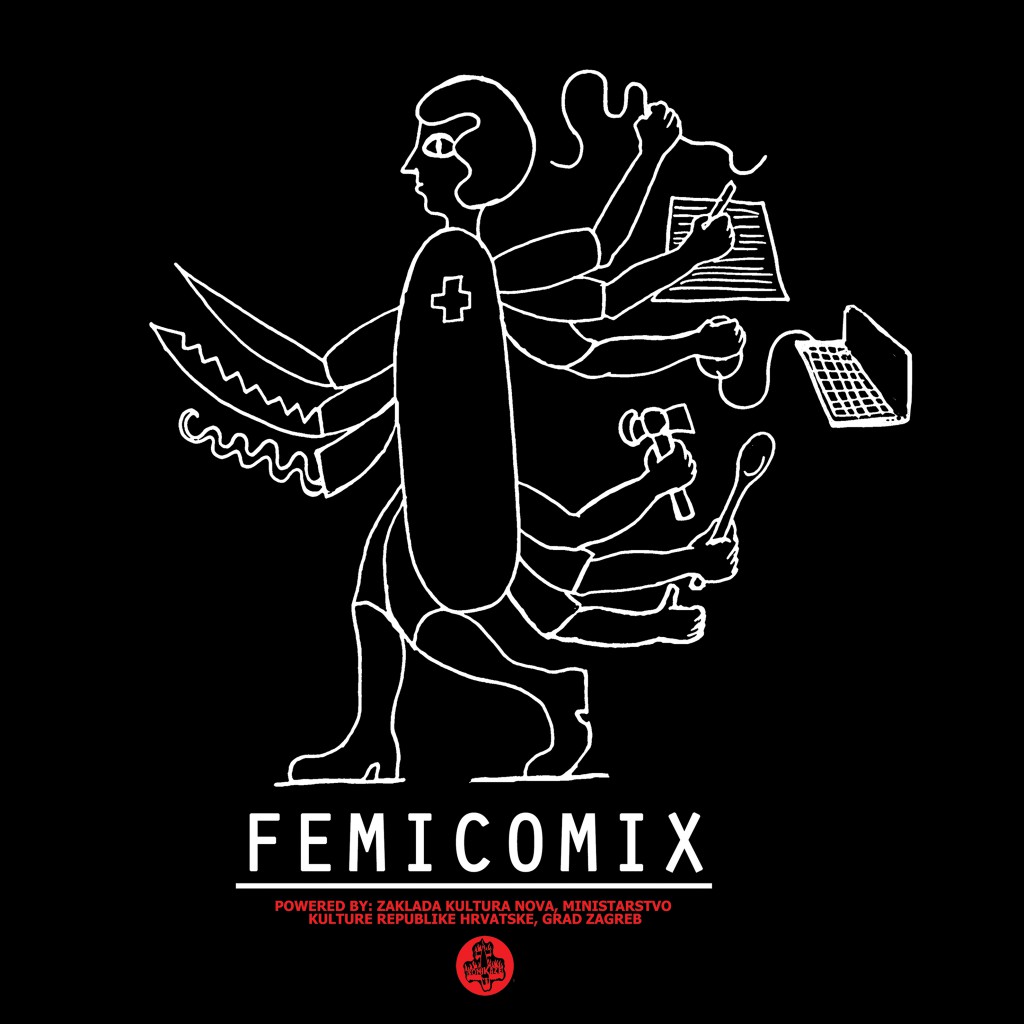 FEMALE COMICS do not exist in the aesthetic sense. Komikaze are dedicated to affirmation of free author comics and author vision in general.The public perception is that women are not interested in comics. However, there are more and more women in authorial comic. We consider it important to recognize, define and affirme a scene which is secretive by its nature. One of the missions of the Komikaze program is also an affirmation of female comic authors. Some of them were published for the first time in Komikaze and the network itself was on several occasions recognized as "female" because of its female protagonists. Komikaze editions, which will mark its 15th anniversary soon, has featured more than 60 female authors.
AUTHOR COMIC balances between comics, street art, action, abstraction and experiment. The roots of author comic come from animated and experimental film, contemporary literature, music alternatives, graphics and DIY culture. This border position has a goal to develop the comics language and to question its limitations. Comics today are a medium which is sovereign when talking about all human dimensions. It asks questions and is searching for new answers. Author comic is a comic in which each author finds an answer to the question; what are comics?
THE FUTURE OF COMICS IS IN THE HANDS OF THE FEMALE AUTHORS!
Authors: Nina Bunjevac (1980) Canada; Amandine Meyer/France; Amanda Baeza/Portugal; Bojana Bogavac (1986)/ Monte Negro; Ivana Pipal (1990)/Croatia; Petra Brnardić (1978), Croatia; Petra Balekić (1989)/ Croatia; Ena Jurov (1988)/ Croatia; Dunja Janković (1981)/ Croatia; Lina Rica (1981)/ Croatia; Nele Broenner (1980)/ Germany; Neja Tomšič/ Slovenia; Petra Varl/ Slovenia; Katie Woznicki (1984) USA/Serbia; Agneizska Piksa/ Poland; Anna Ehrlemark (1981) Sweden; Ivana Armanini/ Croatia