Because of popular demand and also because we can, we're extending the deadline for sending in comics to the anthology! New deadline is May 31!

Join the anthology for AltCom 2018: HOW TO SURVIVE A DICTATORSHIP!
Send us comics about your thoughts, experiences, strategy tips and tricks on the subject.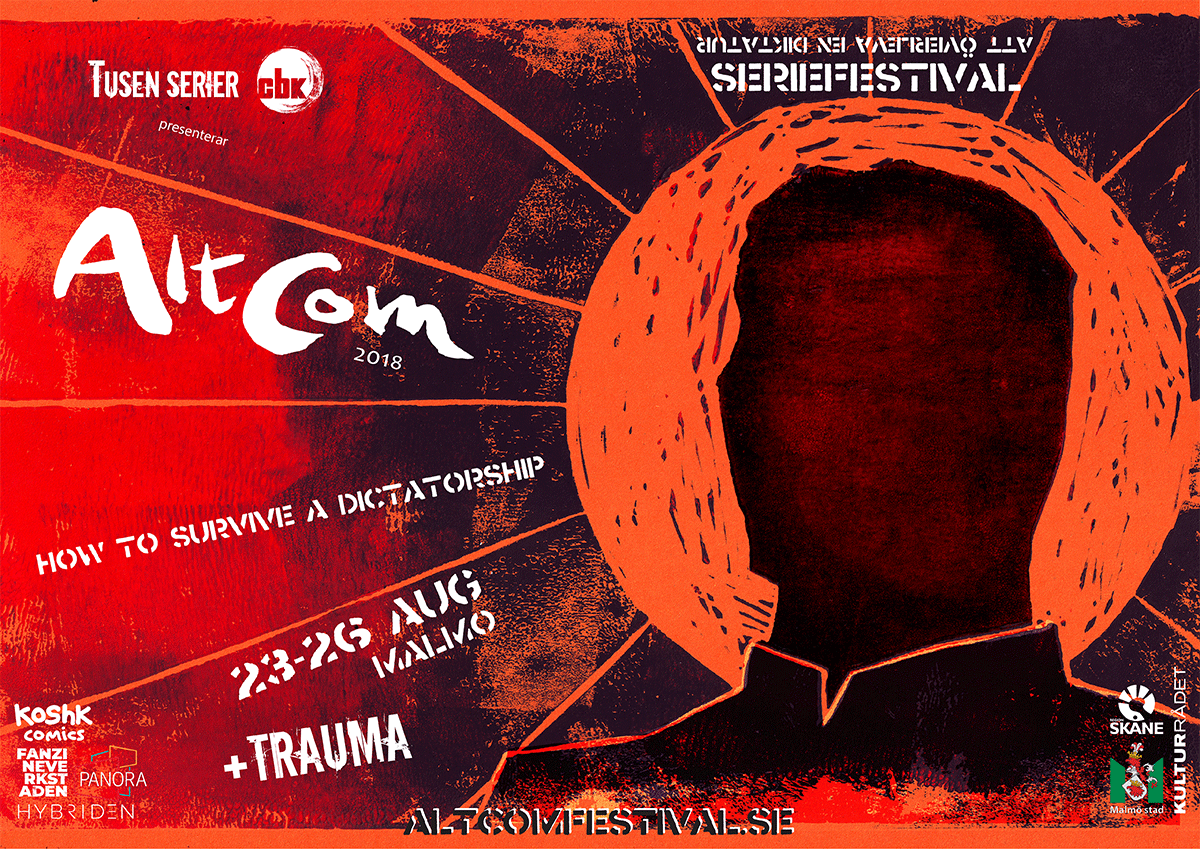 As always in AltCom, we will hand the book out for free during and after the festival.
WHAT we want:
Pages: 1-5, black/white/gray
Language: English
Format: 140x182mm (portrait orientation) +5mm bleed on all sides
Files: High-resolution, preferably .TIFF
If you are unsure what we mean by "high-resolution" or "bleed", please ask. Lots of artists don't know, and it's better to ask than to send us files that we can't use.
WHEN we want it:
Deadline: May 31 (formerly May 15)
WHERE we want it:
Send submissions to:
submissions [at] altcomfestival [dot] se
Please help us spread this invitation to anyone who might be interested! Here's the Facebook event.
As usual, no one gets paid for participating. But on the other hand, no one pays to get it either. Everything is voluntary.
And yes, we do accept comics that have already been published elsewhere, as long as we like them and they fit into the theme.
AltCom 2018 is organised by Tusen Serier in collaboration with CBK, Koshk, Wormgod, Noise Against Fascism, Panora etc, with support from Region Skåne, Malmö Kulturstöd & Kulturrådet.