Exhibition with works by various Tusen Serier artists + friends @ Mitt Möllan, July 28-29
Works of art, or the art of work. We all come from different backgrounds and we all need to find some way to make ends meet or face the consequences.
Work can be a means to an income. Work can be a monster eating time that could be spent doing something worthwhile. Work can even be worthwhile. In any case it's part of our lives in one way or another. And there's always someone out to make a profit from us.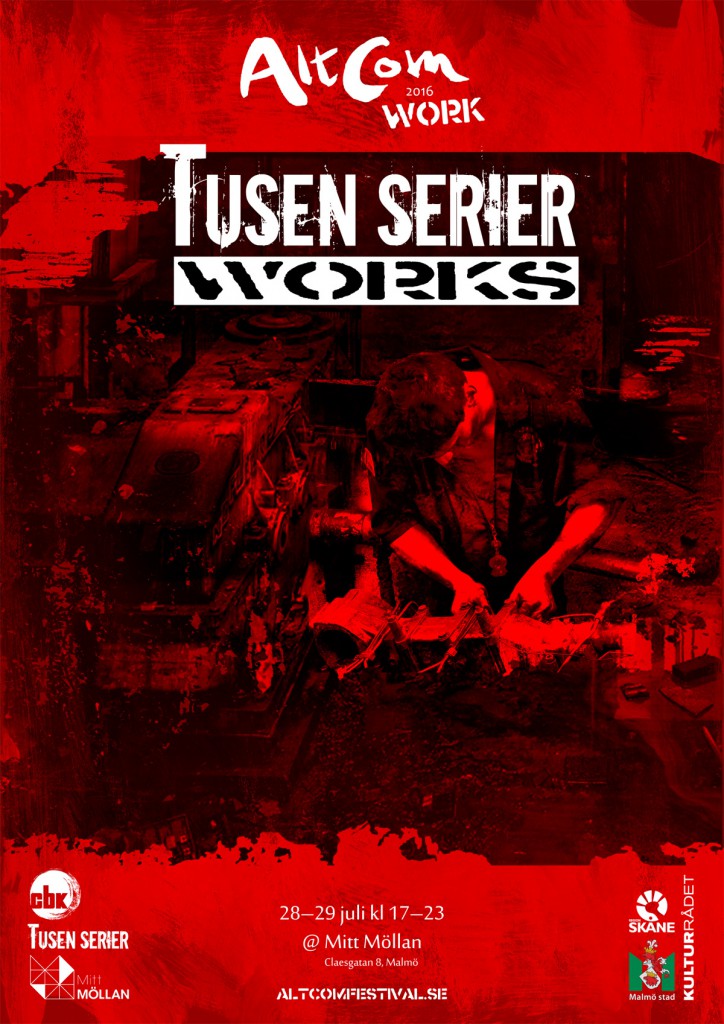 Comics creators from Tusen Serier + friends & invited guests of the festival made their own interpretations of the WORK theme in this special group exhibition.
Participating artists:
Juhyun Choi | Manuel Rodriguez Navarro | Radovan Popović | Aleksandar Opačić | Alkbazz | Making A Living | Vladica Čulić | Emei Burell | Ida Christina Mårdhed | Jorge Varas Varilla | Gonzalo Rodriguez | Elvis Dolic | Tonina Matamalas | Amanda Casanellas | Kinga Dukaj | Mattias Elftorp | + possibly others…
Read more about:
Tusen Serier